The perfect home can come in any shape or size. This is especially true when it comes to duplex apartments in Kolkata. What separates this from the regular apartment is that it is a home with two layers – a single dwelling unit that encompassing two floors that are connected by a staircase inside. What makes this work in modern-day living is that it basically serves the role of two separate apartments.
Be it your concern for space or privacy, duplex apartments make living easier and more elegant as well. Most families keep a duplex to live with other family members or relatives side-by-side. Hence, it can also be called a 'two-in-one' home due to its ability to cater to two separate families in one space. There are also options for rent since it is virtually a separate apartment altogether.
So why buy a duplex apartment at Fortune Township? What makes it a worthy choice of residence?
Both of these questions are answered below.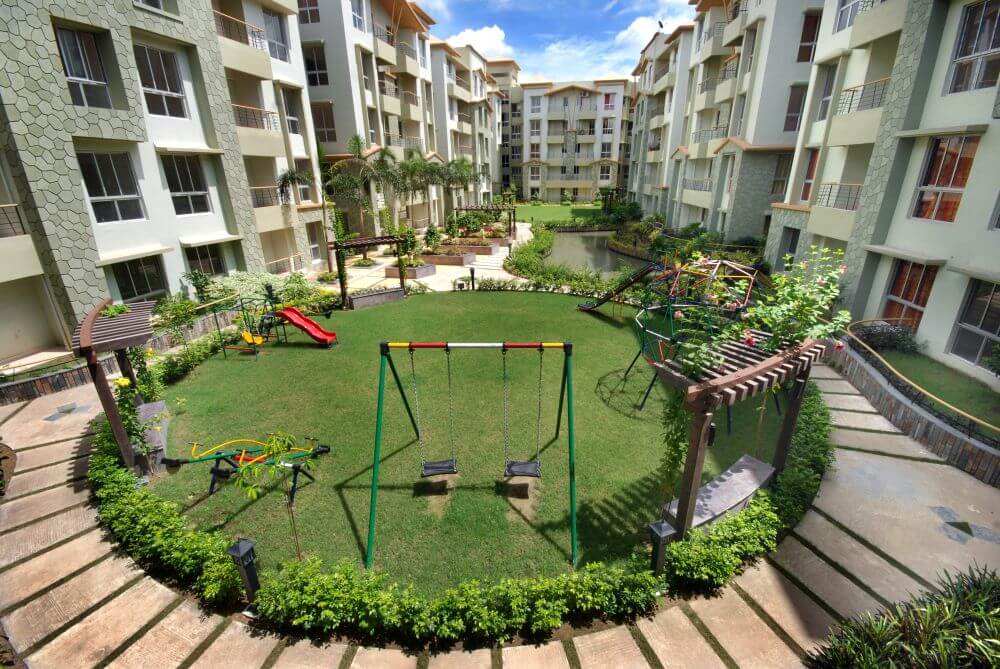 Duplex Apartments at Fortune Township Come with a Series of Benefits
a. Location
The need for a good location is an issue never taken lightly, at least not by developers such as Fortune Realty. Using Barasat in North Kolkata for its apartments was a strategic move that allows one to derive plenty of benefits. Convenience and comfort come as a guarantee with Fortune Township. Here is the complete list of what you can find nearby:
Schools / College and Institutes
Barasat Govt. High School
Satya Bharati School
Kalyani Public School
Central Modern School
Barasat College
Kingston Educational College
West Bengal State University
Adamas Knowledge City
Hospitals
City Life Hospital
Eco Hospital
Care and Cure Hospital
Vasan Eye Care
Entertainment
Jaya Multiplex
Sun City Mall
b. Amenities
One of the main advantages of buying these duplex apartments in Kolkata is the wide assortment of amenities you are bound to receive. Every residential project nowadays is equipped with a gym or a pool. At Fortune Township, however, one will get their full money's worth through the following:
Swimming pool
Indoor games room
Modern multi Gym
AC banquet hall
Amphitheater
Yoga Room
Pool table
Table tennis
Children's play area
Landscaped green area
c. Commute
The need for choosing a good location also extends to the benefits it brings to transportation. Be it for a family outing, occupational purposes or sending your children to school, an efficient form of commute is one of the most necessary aspects of daily living. Fortune Township in Kolkata comes to the rescue as it's duplex apartments offer the following benefits:
10 minutes from proposed Barasat Metro
7 mins from Barasat Railway Station
20 minutes from Kolkata Airport
30 mins from Sector 5, Salt Lake and Rajarhat
5 mins from Barasat main market
d. Facilities
Apart from the luxury of having a swimming pool and gymnasium, Fortune Realty goes one step further with its apartments in North Kolkata. It reserves a separate section for commercial complex facilities. This functions with the intention of bringing the necessities of the outside world right to your doorstep. Here is what it offers residents:
Bank and ATM
Grocery store
Laundry service
Doctor's chamber
Restaurant
Chemist
Milk booth
Beauty parlour, etc.
e. Developer
The developer behind this project in Kolkata is perhaps the single-most-important advantage of buying duplex apartments here. Fortune Realty is undoubtedly one of Kolkata's leading developers. Known by their popular Projects like Fortune Estates and Fortune Heights, they operate with an aim to 'accentuate the beauty of life and enhance the quality of living'. This is the foundation that paves the way for the success of their residential projects.
Thanks to this top real estate company, homebuyers now have a name they can blindly trust when it comes to quality homes in Kolkata. Whether quality living or value for money, Fortune Township offers both under one gigantic roof. Satisfying every prerequisite that modern homebuyers put forward, a duplex flat here starts at just 36 lakhs, the perfect option for your next home.
Vastly appreciated throughout Kolkata, Fortune will continue to add value to the lives of many.
Disclaimer
The information and details in this Web site, advertisements and brochure are for illustration purposes only and the buyer must verify the details at the site level. This website, brochure contains the proposed scheme of the WHOLE project titled, "Fortune Heights" , including phases - 1 comprising of blocks K, L, M, N and Phase - 2 comprising of Blocks I & J for which the completion certificate has been obtained and Phase - 3 comprising of blocks G and H, registered as : WB RERA/P/NR/2018/000091 and the upcoming proposed phases as proposed by the developer and the architect which is planned as on date of the Web site and brochure. The amenities, facilities, landscape areas or others shown are spread across the current, future and past phases, and will continue to be developed and handed over to the flat owners in phases over different periods of time, nevertheless before the completion of the project all facilities and amenities proposed here shall be provided along with completion of last phase of the project.